Miss Catherine Elizabeth Clay

These are the diaries written by Catherine Clay. I'm a Kentucky blue blood with roots going back to Jamestown.

This is to donate to my foundation.

If you would like to assist me in my cause that would be beneficial.

oneopinionatedbitch.com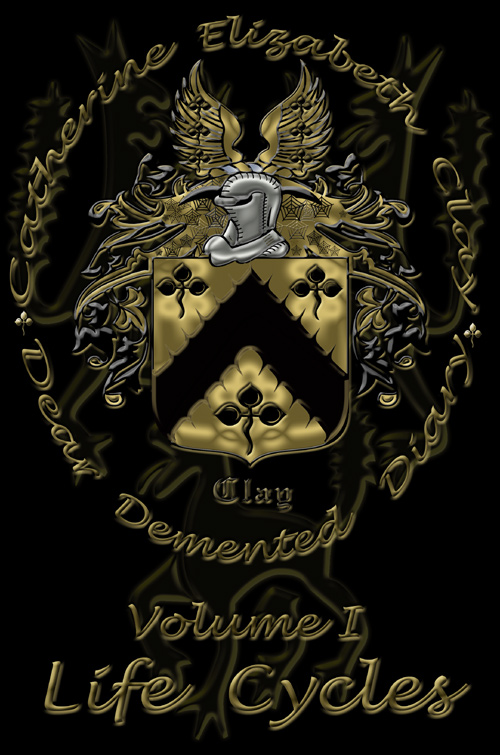 Check it out on AuthorHouse!
My name is Catherine Clay. I have been doing webdesign since 1994. I was one of the first people that was invited to gmail back when only geeks got those invites.
About three weeks ago I broke a TOS by posting an explicit photograph. I did the same on Facebook and they just deleted it.
Google Didn't. I've been growing with Google and they've made enough money off me to count. But Google didn't just disable an account over 8-10 years of e-mail, I can't exactly remember, I have a brain tumor you get to live with. They took my youttube stuff, photographs and everything and this was my only TOS event. After I did it I started to notice that I was "over the limit" using 27 gigs instead of 15 and I was invited to pay, or be extorted, $5 a month to keep my account open. So I went to town deleting, deleting, deleting and it STILL told me I was at the limit. I posted on some forum what it was doing it and the next thing I know my account it gone.
I'm brain damaged. I didn't understand that I had to pay for my gmail in order to keep 10 years worth of material, mostly videos, photos and the letter's I've written for the last 8 years I wish I had been smart enough to forward to my own server. Videos of what I was like before I had brain surgery, how it took me 23 years and 50 neurosurgeons before they found one that put in a shunt.
I've published my first book titled "Dear Demented Diary Vol. I Life Cycles" telling about my experiences as a Kentucky blue blood living in the modern age. My 4th greatest grandfather was Cassius Marcellus Clay. Google him, he.s great, spent 25 years running an anti-slavery paper, wrote the proclamation of emancipation. You can read a little more about him in my next Volume. "Dear Demented Diary Vol II Tales of the Uncontrollable Cunt" and hopefully in two weeks that will be an e-book.